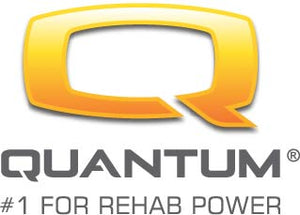 Registration price includes access to Pride Learning Institute, six-month unlimited access to the course modules that include practice test questions. This is a comprehensive review based on concepts from the suggested sources. Specific reading materials are not included in the cost of the course.  
0.0 AOTA CEUs/6.0 Contact Hours

Target Audience:  Licensed/Certified Medical Professional (i.e. PT, OT), Rehab Professional (ATP, SMS, CRTS), DME Provider Staff (Sales, Marketing, Management)

Course Materials/Equipment:  None

Course Description:   The RESNA SMS certification builds upon RESNA's Assistive Technology Professional certification by further identifying those in the community with enhanced knowledge in the practice of seating and wheeled mobility.  This course is designed to validate the tasks and skills necessary to provide competent seating and mobility services and assist the participant in assessing their self-readiness for successful completion of the written exam through lecture and hands-on applications of the material covered.

Learning Objectives:  
At the conclusion of the course the participant will be able to:
Identify three key components of a physical exam necessary to allow for proper configuration of an optimal mobility device for the user.
List four seating and positioning concepts that should be addressed when seating a consumer.
Describe two programming features and two alternative controls available that should be considered when evaluating/maximizing the consumer's use of the mobility device.
Identify three transportation issues that impact a consumer dependent on wheeled mobility.
Pre-requisites:  Need to have passed ATP exam and have previous background as an ATP.
Agenda:
Hour 1
Diagnosis overview anatomy; Kinesiology; and Seating and Mobility Terminology
Hour 2
Seating and Mobility Assessment
Hour 3
Seating and Mobility Assessment (continued); practice test question review; Implementation of Intervention
Hour 4
Implementation of intervention
Hour 5
Funding resources, coverage, and payment; WC-19 transportation requirements; practice text questions review
Hour 6
Outcome assessment and follow-up; professional behavior; practice test question review
Course Level:   Advanced
Instructional Methods:  Lecture, Discussion
AOTA Classification Code:  N/A
ADA: If you require ADA accommodations, please contact the Education Department (Education@PrideMobility.com).
Disclosure Statements:  This course is for educational purposes and is based on outside peer-reviewed research. No specific product will be promoted or sold.
The RESNA Professional Standards Board does not develop, administer, sponsor, endorse, or financially benefit from any type of exam review, preparatory course or published materials related to the content of the certification examinations. The purchase and/or use of any exam preparation material does not guarantee a passing score on the exam.