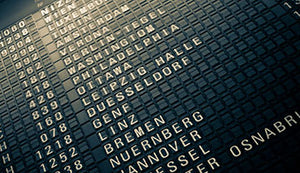 Purchase of this course will provide access to the recorded webinar version of the course below.
Course Code:  WEB0820h-2
0.1 AOTA CEUs/1 Contact Hours
Target Audience:  Licensed/Certified Medical Professional (i.e. PT, OT, Physician, Nurse), Rehab Professional (ATP, SMS, CRTS), Reimbursement & Billing Specialists

Course Description:   Individuals with chronic medical conditions and long-term disabilities who have a permanent need for a wheelchair require a comprehensive, detailed evaluation of their physical, functional and environmental needs to allow clinicians and ATP suppliers to make appropriate Assistive Technology recommendations for a successful outcome.

This course will examine the feasibility in which one utilizing a customized/complex mobility and seating system allows the end user to return to work or leisure activity involving air travel. Within the wheelchair service delivery model, there is a key step in our duty to educate properly on equipment maintenance and use as to prepare our end users for management of their mobility device throughout the lifetime of the equipment. Many times specific attention is paid to education and wheelchair management within the home as dictated by funding sources but we know that consumers utilize their complex rehab equipment to interact with a variety of environments for performance of various tasks including that of leisure participation.

As we serve to promote functional independence to those with complex seating and mobility needs, it is important to help educate clinicians, ATPs, providers, and consumers on key considerations for mobility and equipment management when returning to tasks such as air travel. This helps to ensure the safety of consumer along with the promotion of autonomy to our end users.

Learning Objectives:  
At the conclusion of the course the participant will be able to:
Describe the significance of 3 air travel challenges specific to consumers who utilize a wheelchair as a primary means of mobility
Describe 2 equipment handling policies and procedures related to medical device management including power mobility devices.
Identify 2 backrest options that allow for power wheelchair adjustments to accommodate different cargo hold heights to prevent chair damage.
List 3 options for clients to protect and manage their equipment and utilize certain positioning devices during travel.
Pre-requisites:  None
Agenda:
Hour 1
Review of literature describing end user experience with air travel and barriers to independence
Review of act, policies, and laws in place to protect those with disabilities and their mobility equipment in relation to air travel
Case review and first-hand experience on traveling for power mobility devices
Review of how to best protect key parts of mobility devices from damage
Recommendations on skin protection with seating and positioning from personal chair on airline seat
Discussion and Q&A
Course Level:  Beginner / Review
Instructional Methods:  Lecture, Discussion
AOTA Classification Code:  Domain of OT: Client Factors, Context and Environment; Occupational Therapy Process: Evaluation, Intervention, Activity and Occupational Demands
ADA: If you require ADA accommodations, please contact the Education Department (Education@PrideMobility.com).
Quantum Rehab/Pride Mobility Products Corp. has been approved as an Accredited Provider #1307743 (Valid through 2/28/26) by the International Association for Continuing Education & Training (IACET) 21670 Ridgetop Circle, Suite 170, Sterling, VA 20166: (703) 763-0705.
AOTA Authorized Provider #6865 (Valid through 12/30/23). AOTA does not endorse specific course content, products, or clinical procedures.
This activity is approved by the Texas Board of Physical Therapy Examiners Accredited Provider #2502011TX (Valid 2/28/25) and meets continuing education requirements for physical therapy and physical therapy assistant licensure renewal in Texas.  The assignment of Texas PT CCUs does not imply endorsement of specific course content, products, or clinical procedures by TPTA or TBPTE.
CEU Disclaimer: It is the attendee's responsibility to complete relevant documentation requirements to receive the qualified credit associated with this course. Failure to do so will result in an invalid certificate.